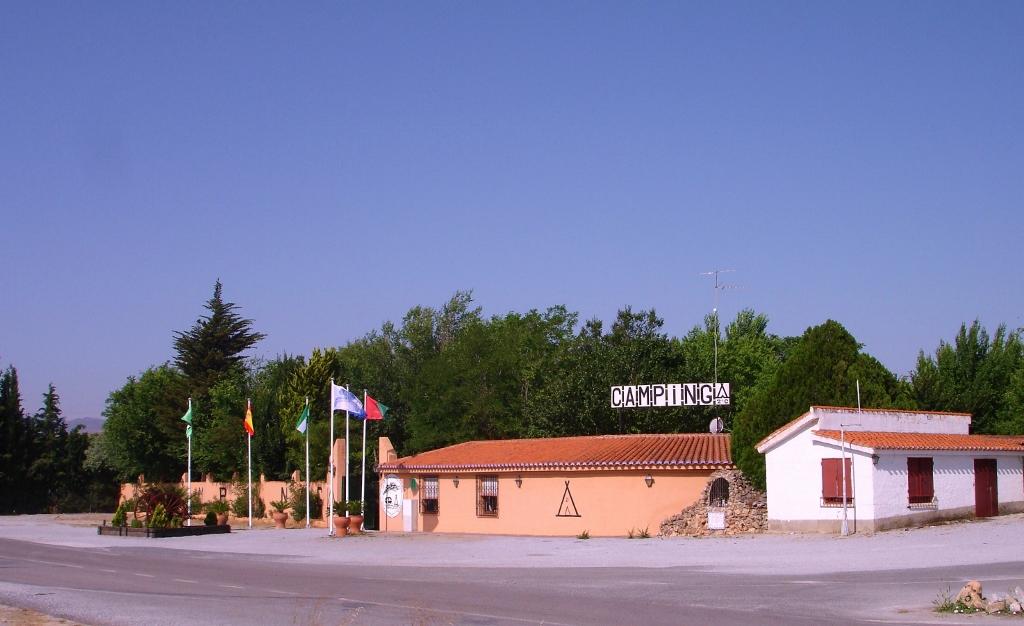 Cat.: 3rd ***
Open: 01/01-31/12
Surface area: 10000 m2
Plots: 54
Meters per plot: 60 m2
Altitude: 865 m
To make your stay as easy as possible, from the reception of our campsite we organize various activities such as:
Ticket management of the

Alhambra.
Guided tours of the Unesco World Heritage Sites and the historic center.
Ticket management for

tourist bus

with audio guide in 12 languages in Granada (prices for 1 or 2 days).
* None of these activities are carried out directly by the establishment, but are managed by third party companies whose name will be provided at the time of requesting the management of the service.
At our reception we will give you advice and tourist information to make your visit to Granada as profitable as possible; excursions, routes and recommended activities depending on your profile and/or preferences, the length of your stay and the time of the year you choose to stay with us.
Granada is art, is culture, is history, is nature, is snow, is sun, is beach? Grenada is destiny.
What to do in the surrounding area? Our recommendations (services outside the campsite)
We are the closest campsite to Cañón del Río Verde, an ideal place forcanyoning, hiking, etc.
Only 2 km. from our campsite is the Santa Clara Golf Course, where you can enjoy this sport with splendid views of the Sierra Nevada.
3 km. from our facilities you can practice tennis or paddle at Club Deportivo Garrós.
At 8 km. from our campsite you can enjoy a magnificent horsebackriding route guided by specialist monitors of the Finca Malpasillo.
At 7 km. you can enjoy the scenery of the Dílar River whose crystal clear waters flow down from the slopes of Sierra Nevada.
At 8.5 km. you will find the Padul Lagoon where you can enjoy a magnificent hiking route with bird watching stations, and walk the Mammoth Route, among others.
Our bus stops at Nevada Shopping, currently the largest shopping center in Europe, so if you feel like a day of shopping and recreation, from our campsite you have it easy.
Our bus also has a stop right at the Parque de las Ciencias, the largest interactive science museum in Andalusia, where adults and children can enjoy an unforgettable day where fun, science and participatory knowledge are mixed in a space of 70,000 m2.
If your hobby is the skiing, you can enjoy the white sports having as a base camp our campsite, located only 35 minutes from the ski resort. Sierra Nevada ski resort. We are an official authorized establishment for the sale of ski passes, thus avoiding you having to queue in Pradollano to buy them. Remember that also in summer you can enjoy a wide range of activities in the spectacular setting that is Sierra Nevada.
If you like fun and adventure, we recommend you to visit Amazonia Adventure Park, located in the neighboring town of Víznar, 25 minutes away by car.
Remember that all these activities are outside our company's control.